"Conserve energy for brighter tomorrow."
Smart Tek cares for customers, energy and environment.
We are engaged in water / chemical pumps, Valves, Mechanical Seals, LED Lighting etc. manufactured by reputed companies.
Ours is an organisation committed to provide complete pumping solutions to the customers. Started by Mr. Madhav Gudi, the company deals in pumps for water and chemicals, valves, mechanicals seals and allied products. We represent very reputed principles like IPP Pumps, Investa Pumps, Ebara pumps, UNP Polyvalves, DEL valves etc.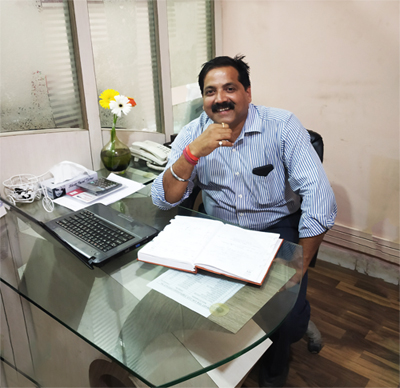 Mr. Madhav Gudi has engineering background with rich experience in the related field for over 25 years. He is known in the industries as a person who provides right advice with prompt service.
Our strength is the team of well trained, experienced persons for marketing and service. Our young marketing team covers wide area and is geared to provide fast response with respect to technical details and offers. We take pride in our service as our team is fully trained by our principles. We have a track record of prompt and positive after sales service.
We help the customer in proper selection of products for the requirement and installation. We are proud to serve many esteemed customers including Hindustan Unilever Limited, CIPLA, Garware, Morde Foods, Mahindra to name a few.
Mission
To provide complete satisfaction to the customer through proper technical guidance, correct, reliable product of highest quality backed by strong after sales service thus earning customers trust and confidence. And become partner in his business.
Our Strengths
Highly reliable products from reputed manufacturers
Qualified team to provide technical guidance and offers within record time
Well trained team for quick and satisfactory service
Customers trust earned through years of hard work